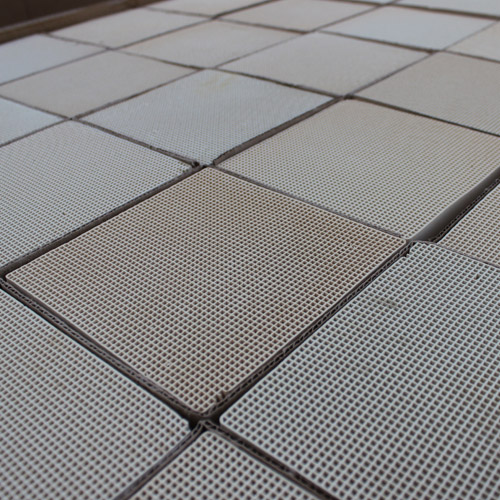 As part of preventative maintenance, the CMM Group provides ceramic media inspection and replacement for Regenerative Thermal Oxidizers (RTOs), Thermal Oxidizers, and Rotary Concentrators (both CMM and other makes). CMM Group provides complete and turnkey ceramic media replacement including inspection, removal and installation, and repairs. CMM Group can supply all types of ceramic media including random packing, and structured ceramic media.
When is ceramic media replacement required?
Ceramic media clogs and disintegrates over time and must be replaced. Symptoms include reduced equipment capacity, increased energy consumption, high pressure drops across the bed, or low temperature changes across the media.
Related to ceramic media replacement, the CMM Group will complete preventative maintenance and inspection services, catalyst cleaning, along with system and component upgrades, rebuilds and retrofits, and spare parts.