Located in Tianjin, China, one of the world's leading petro-chemical companies needed to destroy VOC emissions from their purified terephthalic acid (PTA) plant.
The emissions that resulted from the manufacturing process included methyl acetate, xylene, benzene, methyl bromide, methanol, and CO.
Regenerative Thermal Oxidizer Installation – CMM Group Opens China Based Office
After reviewing several VOC abatement technologies, the company hired The CMM Group to install a 22,500 SCFM (35,500 NM3/Hr) 3-canister Regenerative Thermal Oxidizer which achieves 99% VOC destruction with 95% TER (thermal energy recovery).
The CMM Group recently opened The CMM Group (China) Limited, their Beijing, China office to assist Chinese based manufacturing companies with VOC abatement through technologies such as Regenerative Thermal Oxidizers (RTO)s and Recuperative Thermal Oxidizers, among others.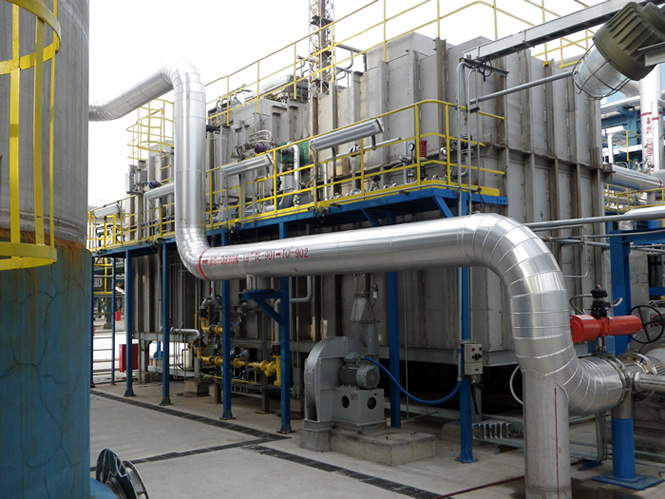 To learn more about how The CMM Group can assist you, contact us or download our free air pollution control technology guide.