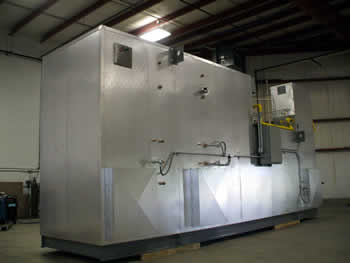 When the life cycle of a business changes over time, many companies outgrow and replace their current thermal oxidizers with larger systems from The CMM Group.
As these used oxidizers become available CMM will completely inspect, rebuild and upgrade these systems (if necessary).
Once refurbished, The CMM Group can offer these systems to meet our new customer's needs at a discounted price.
Contact The CMM Group today for our current inventory of:
Used Catalytic Oxidizers
Used Thermal Recuperative Oxidizers
Used  Rotary Concentrator Systems