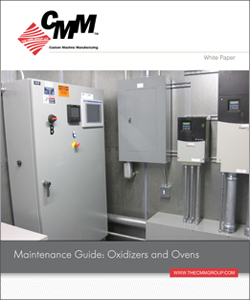 Maintenance Advice for Keeping Your Industrial Heating Solution Up and Running
How often do you think about your industrial oven, dryer, or air pollution control equipment? The likely answer is… "Only when it breaks down." We understand. Thermal processing products are among the most reliable and longest lasting pieces of equipment you can purchase, often lasting years or even decades without a hitch. 
But when any piece of equipment goes down, it slows your business down. When a piece of equipment necessary to your compliance initiatives, product treating, or production goes down, you have no choice but to stop everything until it's fixed. 
Download now to learn more.