Process Equipment
Process equipment designed and built and maintained by The CMM Group includes industrial conveyor belt ovens and dryers for drying, curing and baking, as well as our innovative cheese pre-melter ovens. Each dryer or oven is custom designed to meet your individual requirements.

Ovens & Dryers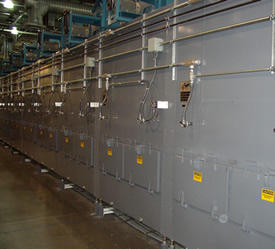 Custom designed industrial conveyor, tunnel and curing ovens and dryers from The CMM Group are available in various models with a wide range of proven air-supply nozzle configurations to meet individual requirements. All designs are available in single or multi-zones with a variety of product support and/or carrier options depending upon the specific application.
Cheese Pre-Melters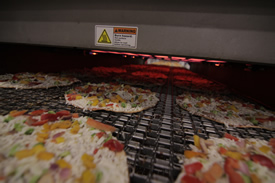 Infrared (IR) cheese pre-melters play a vital role in the frozen pizza manufacturing process, ensuring that cheese and toppings stay in place during the flash-freezing and packaging process. This pre-melter oven helps to guarantee that consumers receive a consistent, repeatable experience from each bite of each pizza, increasing customer satisfaction and reducing reputation-damaging complaints.
Ancillary Systems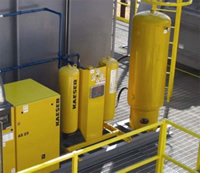 The CMM Group designs and/or selects high-quality ancillary systems and components as part of our ability to provide customers with total turnkey installations. Both customer and plant component standards are considered in our design and selection of add-on devices to ensure documented, reliable performance.