Continuing to expand their global presence, The CMM Group installed a Regenerative Thermal Oxidizer in Dongguan, China when a Chinese manufacturer of evaporative cooling pads (used in the agriculture industry) approached them to destroy VOC emissions from the corrugating process.
The manufacturer needed a reliable solution that operated 24 hours a day, 7 days a week to efficiently control the phenol emissions and turned to The CMM Group for help.
The RTO installation was a success. Installed on a concrete pad, the new 8,000 SCFM (12,500 NCMH) Regenerative Thermal Oxidizer successfully destroys the emissions by 98%+.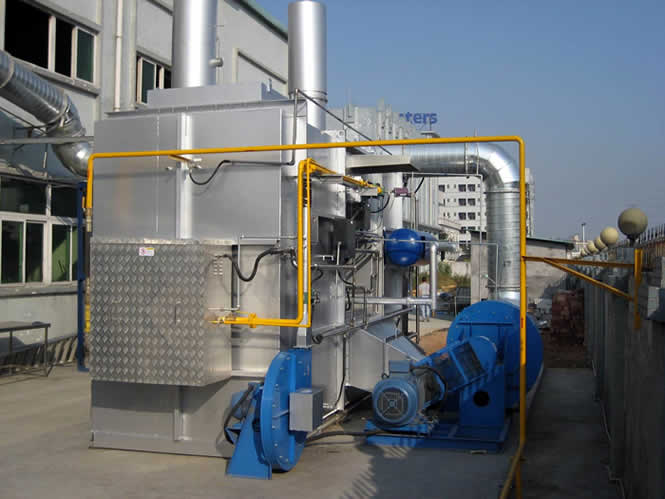 The CMM Group recently opened The CMM Group (China) Limited, their Beijing, China office to assist Chinese based manufacturing companies with VOC abatement through technologies. To learn more about how we can assist you, contact us or download our free air pollution control technology guide.