Industrial ovens are used for a variety of applications, such as aging, annealing, baking, bonding, curing, drying, homogenizing, normalizing, pre-heating, tempering, sterilizing, and stress relieving. There is a range of ovens on the market, differing in design and operation. Deciding which oven is best suited for a particular application can take time and research. One of the main questions that must be answered is whether the facility would benefit from an electric or gas-fired model.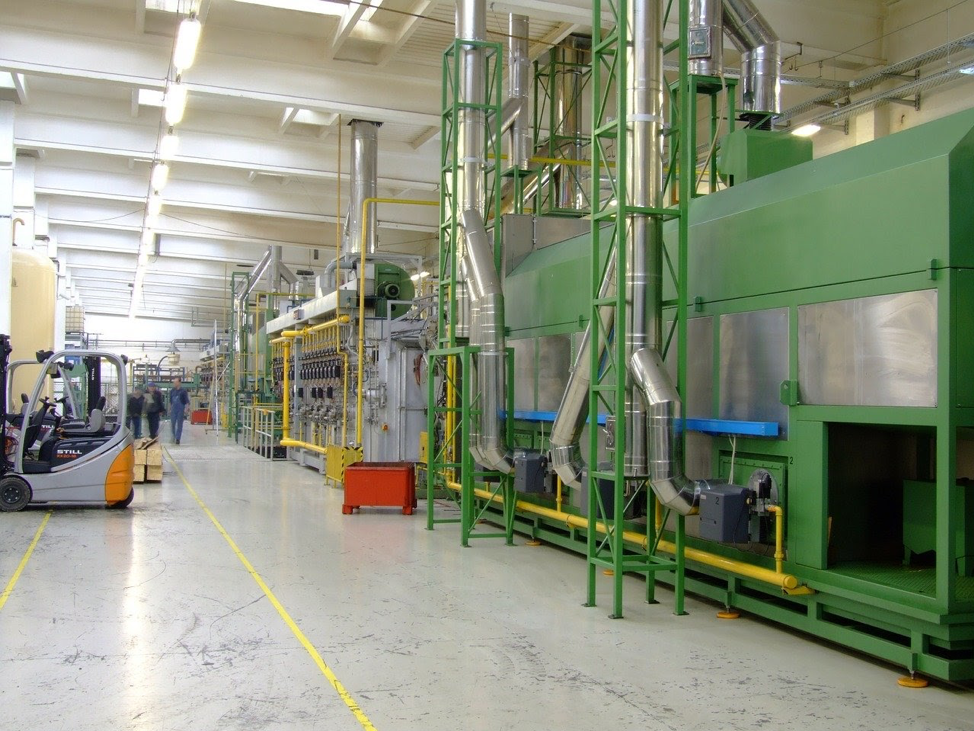 Gas or Electric?
When deciding between gas-fired and electric ovens, manufacturers must take into account the facility's capabilities, the integrity of the product, and the production budgets. The following benefits of both gas and electric models can help you decide which oven is best suited for your plant. 
Benefits of Gas Ovens
Higher Temperature – One of the main benefits of using a gas oven is the ability to heat products quickly to high temperatures. This allows manufacturers to heat specific items across variable temperatures during shorter intervals. Gas ovens also have a higher turndown ratio, which refers to the operational range of temperatures that the oven can maneuver between.  
Large Productions – Although gas ovens can be used in a myriad of applications, the real benefits come into play with larger, long-term outfits. A gas-fired oven fueled by either natural or propane gas is more cost-effective when used in large-scale productions. For example, conveyor belt ovens used to continually heat or dry products in mass quantities are more cost-effective than their electrical counterparts. 
Lower Operational Costs – Due to the fact that gas is typically cheaper than electricity, large gas ovens have lower operational costs than electric models of the same size. Although gas ovens can be slightly more expensive to build and install, the savings associated with lower running costs can offset the initial purchase price. 
Benefits of Electric Ovens
Energy Efficiency – Advances in technology have increased the efficiency of the heating element in electric ovens. Invisible electric, infrared energy is used to heat the unit without the use of fans or blowers. Furthermore, infrared technology does not need to heat the entire oven in order to work, saving time and energy during the heating process. Although electric ovens are not known for reaching high temperatures quickly, they can produce consistent heat at greater efficiency. For example, ovens with infrared technology can run on 700 watts and produce the same heat typically produced by 1,500 watts.
Smaller Productions – In general, electric ovens are more effective when used in smaller operations. Productions that require zero contamination from combustion, such as curing, can benefit from the cleaner output of electric ovens. 
Lower Installation Costs – If used on smaller, batch process operations, electric ovens can be less expensive than gas-fired models. Although the operating costs of electric ovens can be higher, the price tag can be considerably lower, making them ideal for smaller productions. Installation costs are typically lower than gas versions, as most facilities have access to outlets. This is not always the case with gas-fired ovens, which may require the installation of supplementary fuel-lines.
Choosing an oven that matches the specific needs of each plant can save manufacturers time and money on over-sized or inefficient models. Regardless of whether you use a gas or electric oven, you must utilize professional installation services, control devices, and maintenance programs to ensure the machine's ongoing efficiency. 
Additional Industrial Oven Resources:
What Goes Into the Industrial Oven or Dryer Buying Process?
Five Reasons it May be Time to Start Looking at a New Industrial Oven
The CMM Group Releases Oven and Dryer Buying Guide